Grenoble rental holidays Prices at aparthotel Gondwana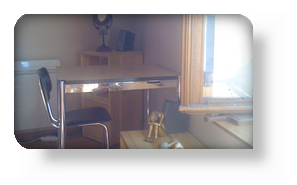 For your business trip, professional travel, temporary professional move, ski vacation or rental holidays stay in Grenoble, a comfortable aparthotel-like rental flat in loft configuration is offered at best fare and market quality.
Located in front of the Bastille hill cable-way, in Grenoble, at less than 10 minutes from the railway and shuttle bus stations, this rental apartment is ideal for rental holidays and business accommodations for up to 6 guests. This fully equipped and finely decorated home-away vacation rental apartment can be rent daily, weekly, monthly from a starting price of 50€ per night
For more information about your stay at Gondwana loft, contact us by email at:
Payment conditions at Gondwana owner's apart to rent homeaway rental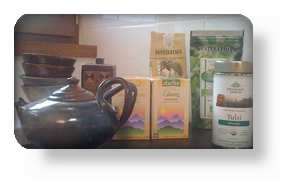 Following your booking request at Gondwana loft, by email at gondwana[at]residencegrenoble.fr, a price offer for the requested period of stay shall be returned by email. Would you wish reading the Rental Conditions (CGL document), applicable to the Gondwana apartment.
The booking is confirmed only after the guest has filled and signed the CGL document, and after the owner has received a deposit payment, equivalent to 25% of the total price of the stay. The remaining amount of the total price of the stay shall be paid by the guest at the check-in time.
Payments are accepted by check, bank wire transfer or in cash. An invoice shall be addressed to the guest after the final payment is done. Any apartment damage or any theft during the guest's stay shall be fairly valued and invoiced to the guest on top of the vacation rental price, as indicated inside the rental conditions CGL document.
Home-away rentals prices at Gondwana loft in Grenoble
The applicable Prices for this fully furnished rental apartment of 57m2, with bed in mezzanine and two sofa beds, are:
| Length of Stay | Price per Night (VAT included) | Week Price (VAT included) | Total Price of the Stay (VAT included) |
| --- | --- | --- | --- |
| >= 4 weeks | 50 | 350€ | |
| 3 weeks | 55 | 385€ | 1155€ |
| 2 weeks | 60 | 420€ | 840€ |
| 1 week | 65 | 455€ | 455€ |
| 6 nights | 72€ | | 432€ |
| 5 nights | 80€ | | 400€ |
| 4 nights | 86€ | | 344€ |
| 3 nights | 90€ | | 270€ |
| 2 nights | 94€ | | 188€ |
| 1 night | 127€ | | 127€ |
Grenoble City Tax payment conditions: on top of the vacation rental price
A City Tax for any furnished rental flat in Grenoble, Isere, has to be paid in addition to the rental price. It's calculated by multiplying the number of nights by the number of guests by the city tax base fare, which currently is fixed to 0.99€ : for instance for a stay of two persons for 7 nights, the city tax is 7*2*0.99€=13.86€
Rental holidays Gondwana apartment options
Any additional service, such as for instance cleaning, is valued and invoiced on top of the flat rental price
Print
Gondwana Flat Vacation Rental Prices
Last-minute promotional price at aparthotel Gondwana loft in Grenoble

A 5% discount applies for last-minute bookings, confirmed within 24 hours prior to checking in, limited to the first five days of the stay at the Gondwana rental flat
2011 Promotional offers for Gondwana rental holidays flat
Flat vacation rentals week-end 3 nights at 250€

Quality home-away rentals for an architect loft. Enjoys a price discount for a week-end 3 nights all along 2011. Dare comfort and quality for your vacation rentals in Grenoble downtown instead of an anonymous hotel room.
Rental holidays booking in 2011: one night offered

Best market prices at Gondwana rental holidays flat. Get a free night for a 15 nights booking in 2011. Don't be afraid daring this charming furnished loft, finely decorated
Second semester 2011: minus 7% for booking within March 2011

High quality rental flat. Best price at best quality in Grenoble: get a discount of 7% for bookings in 2011 second semester, signed within march 2011. We stay at your disposal for any information about this Gondwana vacation rental flat, ideal for all type of travels to Grenoble